The main direction of ITG-SOFT is the development of corporate and thematic sites for medium and large non-profit and large commercial organizations as a means of communication with customers.
We also develop other types of sites - online stores, catalog sites, business card sites, landing pages, more.
To create most sites, we develop our own templates for design layouts, components, modules and plugins for popular content management systems (CMS): 1C-Bitrix, Wordpress, Joomla !, MODX, Drupal and more.
Our victories:
1st place in the competition «Internet Prize TIBO-2017» in the nomination «Sports, Tourism and Entertainment» - project http://www.bbf.by
1st place in the competition «Internet Prize TIBO-2016» in the nomination «Sports, Tourism and Entertainment» - project http://www.noc.by
1st place in the competition «Internet Prize TIBO-2016» in the nomination «For Children and Youth» - project http://brpo.by
1st place at the first hackathon «Internet of Things 2016» («IoT») from Microsoft in the Business Incubator «High-Tech Park» («HTP»)
1st place at the Clean and Tech 2016 hackathon at IMAGURU, dedicated to the 30th anniversary of the Chernobyl accident
Winning a contest from Mail.ru Group - Russian Developers Cup 2015 with a service for training at home https://sportklon.ru
1st place in the competition from Mail.ru Group - Russian Developers Cup 2014 with a service for training at home https://sportklon.ru
Awards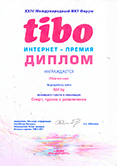 The development of their website was entrusted to us by organizations such as:
UN in Belarus
National Olympic Committee of the Republic of Belarus
University of the Ministry of Emergencies of the Republic of Belarus
Chamber of Commerce and Industry of the Republic of Belarus
and more - see portfolio
Our partners:
Studio specialization:
Website development
Website Maintenance
Search Engine Promotion (SEO) and Website Optimization (SMO)
Graphic design
Contextual advertising
Application Development
Web Services Development
Internet Marketing
Studio services:
Website development:

Design
Development of design and user interface (UI/UX)
Graphic Design Development
Adaptive (rubber) layout of the design layout
Programming (integration of layout with CMS/CMF)
Cross-browser testing
Training of customer personnel on working with CMS
Warranty Technical Support

Internet Marketing
Development of an Internet communication strategy (online presence strategy)
Website Promotion in Search Engines (SEO)
Website Promotion in Social Media (SMM)
Internet advertising
Maintenance and/or revision of the site
Consultations
Business analysis
Our advantages before competitors:
High expertise
Price below market average
Warranty site maintenance from 1 to 3 years
High depth of website development - from strategic marketing to the customer's company to measurable indicators of website performance